OUR MISSION
OUR MISSION IS TO CREATE AND SUSTAIN A WORKING ENVIRONMENT WHERE THE ENTIRE TEAM ARE PROVIDED WITH THE OPPORTUNITY TO PROSPER IN THEIR CAREERS
KEEPING UP WITH INDUSTRY 4.0 – THE BRE AUTOMATION TRAINEE PROGRAM
Do you want to make the transition from Electrician to Automation Technician?
All over the world and more recently in Australia, manufacturing facilities have been introducing new digital technologies to modernise their production capabilities, creating greater flexibility, increased capacity and enhanced workplace safety. Advanced automation technologies such as robotics (and now collaborative robots), vision systems and sensor technologies, data analytics and machine learning and new open communications protocols have created a modern manufacturing environment where machines and individual devices are becoming "smart" and interconnected.
This transformation has been called the "fourth industrial revolution", or now more commonly known as Industry 4.0.
The Automation Trainee program is designed to fast-track our ambitious and enthusiastic Electricians who have shown a keen interest and demonstrated advanced technical capabilities to the next level, on to the path of becoming a fully-fledged Automation Technician ready to tackle the new challenges provided by Industry 4.0
Over the last few years we have had a number of successful candidates transition from our Electrical team into the Automation team, and due to demand from new and existing clients for skilled technicians, BRE are formalising our Automation Trainee program.
This is a 12 month program with a focus on "on the job" training with the Automation team, as well as hands-on learning, instructor led training courses with our Automation partners, and mentoring by our Automation Team Leaders.
Some of the training courses we invest in are
Allen-Bradley / Rockwell Automation Compact and ControlLogix PLC's
Siemens S7-Classic and TIA Portal PLC's
Citect SCADA Configuration
AutoCAD Electrical
To be eligible for the Automation Trainee program we are looking for our existing BRE electricians that have
2 years' experience in an R&M role with fault-finding responsibilities
Good computer skills (Windows operating system, Excel, Word, basic networking understanding)
Understanding of variable speed drives and instrumentation (installation and commissioning, 0-10V and 4-20mA analog circuits, encoders)
Certificate IV in Instrumentation or Controls, or demonstrated technical ability in hobby projects such as Raspberry Pi, Arduino, Node-Red or similar platforms
But most important of all, this must be something you are passionate about!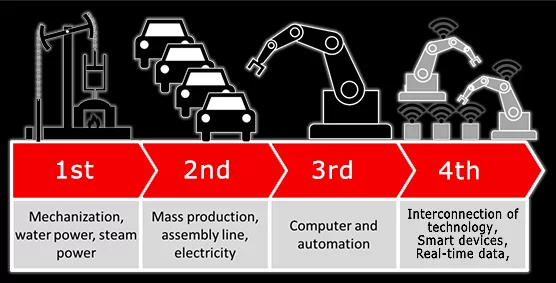 Join our Community
Let us know if you're interested in joining our team before we advertise.