BRE Services delivers turnkey machine safety projects, workplace safety solutions and machine safety training. From risk assessment to implementation and safety validation, our TÜV-certified safety engineers are supported by our Automation, Electrical, and Mechanical teams, ensuring end-to-end ownership and accountability.
Thanks to our strong relationships with leading safety component manufacturers, unbiased solutions are guaranteed. Our extensive knowledge of local and international safety standards and legislation allows us to provide a tailored, practical solution based on your requirements: Safety Category, Performance Level (PL), or Safety Integrity Level (SIL).
We focus on providing practical, unbiased solutions to ensure a safe workplace that meets all legislative requirements throughout the machine safety lifecycle.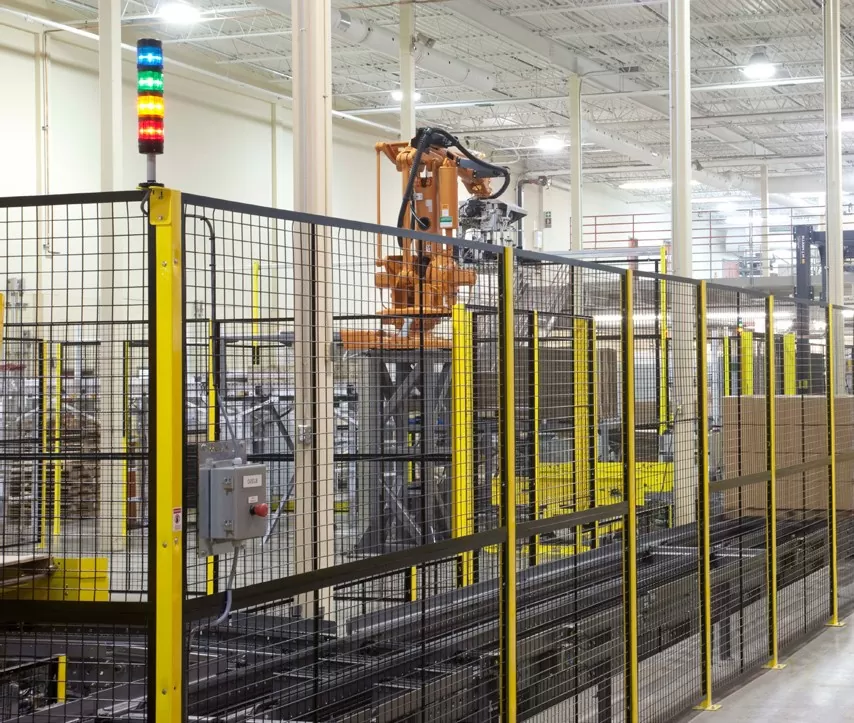 Our Services
---
2hr Session
Employer & Employee Legal Requirements
Safety system lifecycle requirements
Introduction to key safety principles
Safety categories – Why use them
Differences between performance levels and SILs
Safety Validation key principles
4hr Course – Covers High level concepts
Designer/Manufacturer/Supplier legal requirements
Key documentation required for all plant
Risk Assessment principles
Introduction to Safety Categories
Introduction to Performance Levels & SILs
Safety Validation Process
Full-day course – Details Key Safety Principles with practical examples.
Designer/Manufacturer/Supplier legal requirements
Key documentation required for all plant
Risk Assessments – How to
Safety Categories
Safety Control System Evaluation & Design
Performance Levels & SILs
Safety Validation Process
LOTO Requirements & Processes
Test rig circuit evaluation and validation examples
Identify potential risks and hazards
Assess current safety measures
Evaluate risk severity
Prioritise areas for safety focus
Recommend improvements
Machine analysis
Evaluate existing LOTO systems
Develop procedures and signage
Train personnel and complete competency checks
Performe Stop Time Measurement
Calculate the safety distance in accordance with AS 4024.2801
Monitoring and re-evaluation recommendations
Recent Projects
---
Transfer Cars Area Scanner Upgrade
This project entailed the upgrade of fifteen transfer cars across three sites for a prominent client in the packaging industry. The process involved integrating a new safety controller system with existing frameworks controlled by various Allen-Bradley and Omron PLCs, demonstrating our proficiency in merging diverse systems without compromising operational integrity.
Our turnkey service included conducting detailed risk assessments, devising safety designs, implementing upgrades, and performing safety validations. A particular highlight was the development of a specialised brake test procedure controlled by the HMI. This allowed a periodic test of each area scanner, ensuring the stopping distance was consistently maintained for optimal safety and performance.
The upgrade featured Leuze MSI 410S area scanners and the Siemens S7-1200F failsafe controller. These cutting-edge technologies substantially enhance safety and efficiency by delivering superior object detection and robust control mechanisms.
The successful completion of this project underscores our commitment to safety, reliability, and operational efficiency. We take immense pride in this achievement and remain committed to delivering innovative, safety-driven solutions.
---
Extrusion Plant Safety Upgrade
We undertook an extensive safety upgrade on an existing brick extrusion line, fully managing the project from concept to validation. The project involved designing new guards, implementing guard locking switches with a domino key system, adding emergency stop buttons, and lanyards, all controlled with a SICK Flexiloop system. These upgrades were integrated with the existing Siemens control system.
We completed the risk assessment of the area, and developed the Safety Requirements Specification (SRS). Our team developed the upgrade electrical and mechanical design and implementation plan to ensure seamless integration with the current systems.
Installation and safety validations were completed to ensure all components operated flawlessly. These upgrades boosted the workplace's safety standards while minimising potential risks. This project exemplifies our commitment to ensuring safety, improving productivity, and taking full ownership of our projects – all our solutions are tailored to our clients' needs and provide user-friendly outcomes.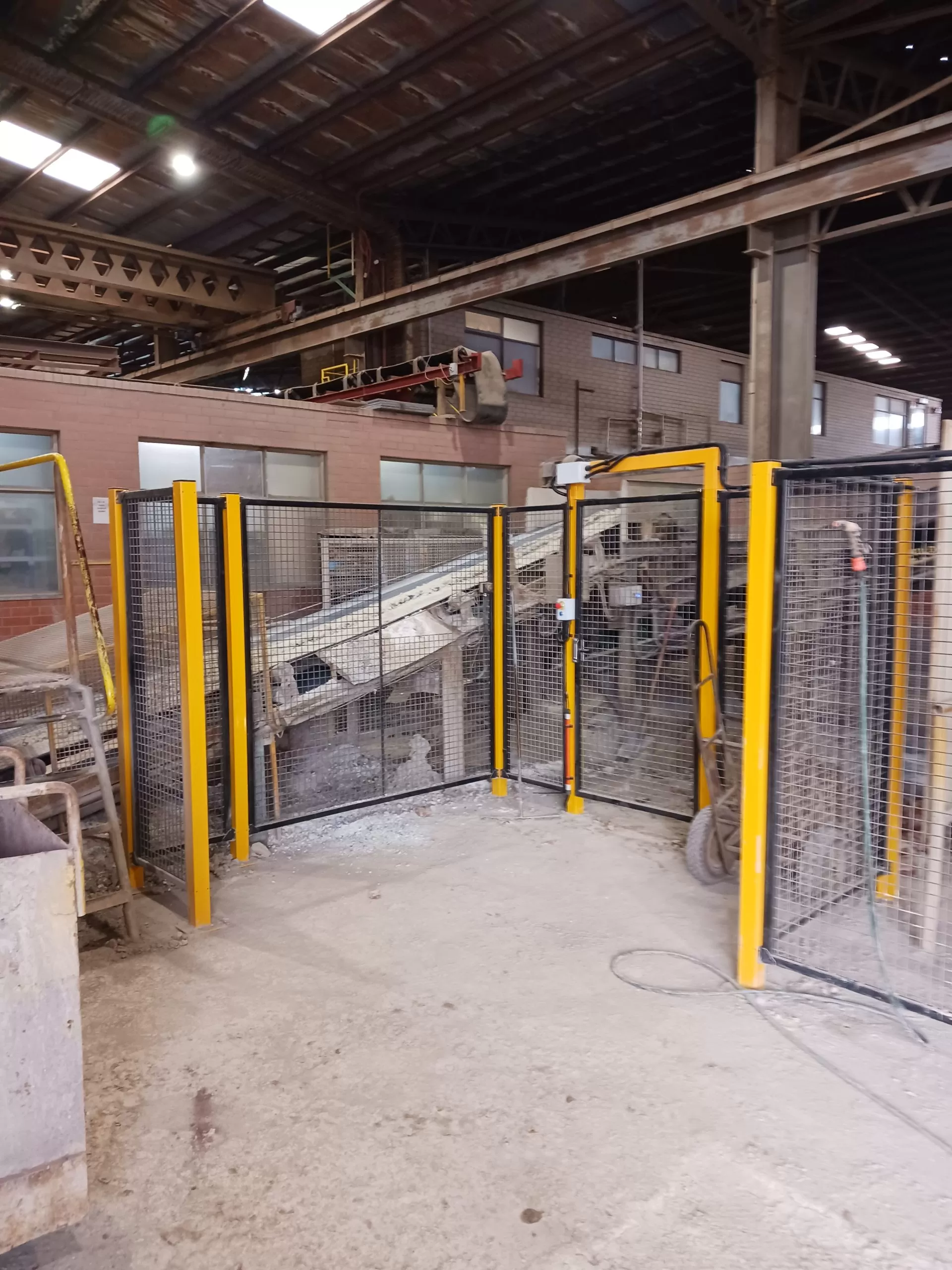 ---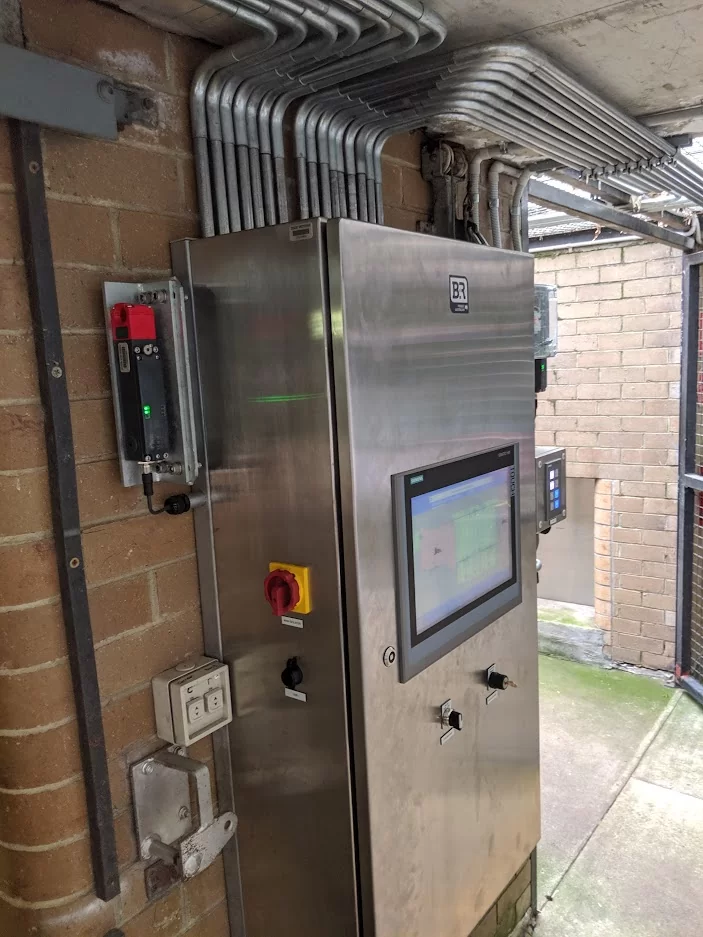 Animal Interlock System (AIS)
The Animal Interlock System (AIS) is an innovative engineering solution that reduces the reliance on administrative measures to maintain the separation of Cat 1 Dangerous Animals and humans. Integrating seamlessly with existing infrastructure, the AIS uses interlocking principles to securely confine animals to their assigned spaces, enhancing operational efficiency and working conditions.
Incorporated into the AIS is an Animal Location Validation system, which displays the current location of each animal on the SIMATIC Human Machine Interfaces (HMIs). This feature assists keepers by providing real-time tracking and location data, enabling more efficient and secure management of the animals.
The project leverages a Siemens ET200-SP failsafe controller and HMI's to achieve the safety and operational objectives. Our responsibilities included outlining the Safety Requirements Specification (SRS), creating detailed electrical and mechanical designs, developing comprehensive schematics, executing the installation, and conducting the safety validations.
With the successful implementation of the AIS, we are paving the way for heightened safety standards in handling dangerous animals, leading to safer and more efficient operations for animals and humans.
Industry Partners
---