Power Monitoring & Analysis
Utilizing energy strategies to maximize plant cost-savings through asset optimization and sustainable technology
BRE Services has recently developed an effective power monitoring service operating out of both factories in Melbourne and Perth. In saying that we have been utilized by companies such as the Costa Group and Bunnings at a National level.
Capabilities now provided by BRE covers energy usage, energy efficiency and power quality. Many businesses operating in Australia are currently wasting as much as 40% of the energy they purchase from their local energy supplier. While business managers continually strive to reduce tangible input waste such as raw materials and labour few companies address intangible and invisible inputs such as electrical power.
Poor power quality is the cause of energy wastage and is also the primary cause of mechanical and electrical problems in the world which of course includes the manufacturing sector.
Recent studies have found poor power quality is the major contributor to a business's maintenance costs. Improving a site's power factor, addressing harmonic distortions, eliminating 3 phase separation and cutting out spikes, sags and surges in voltage will greatly benefit a business's bottom line over future years of operation.
BRE offer power quality measures in which we can not only analyse power quality but we carry the resources and expertise to then implement solutions.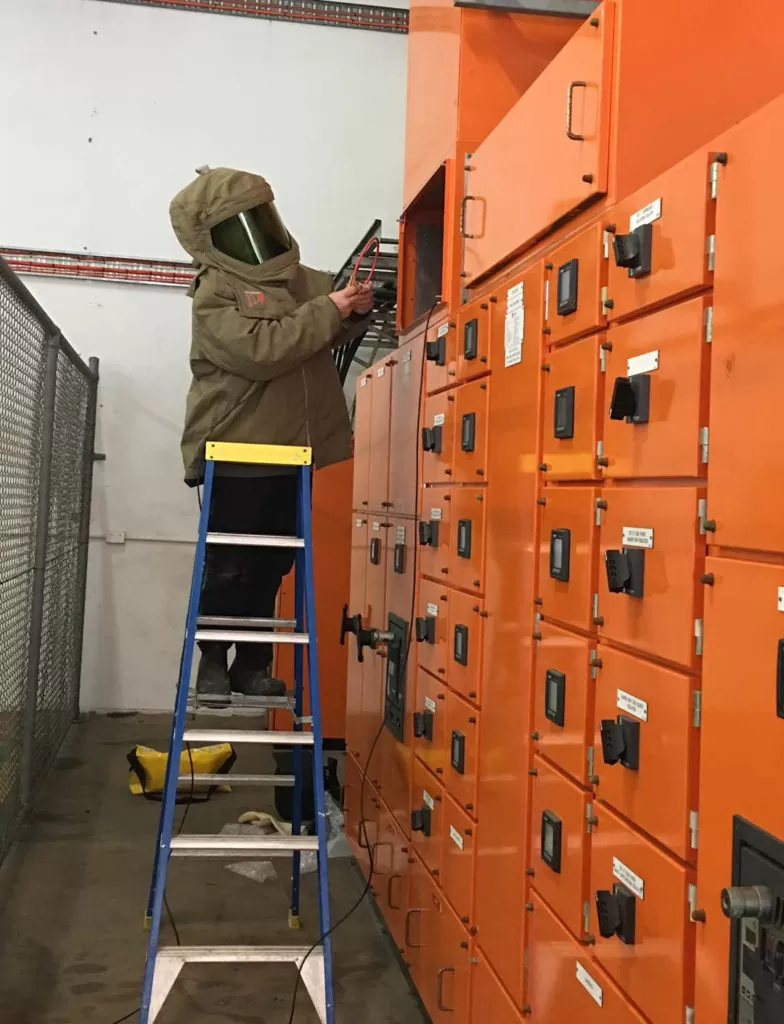 Example of devices that can be used
Voltage Stabilization & optimization
• Reduced energy costs 8% to 25%
• Reduced maintenance costs can be greater than 50%
• Reduced Peak Demand around 8% to 22%
• Improved Power Quality
• Improved site performance
Power Factor Correction
• Improved Power Quality
• Reduced Peak Demand 8% to 25%
• Improved site performance
UPS systems
• Energy Backup power
• Improved Power Quality
PV Solar Smart
• Highest level of renewable energy management
Active power filters
• Reduces energy Consumption
• Increases equipment lifetime
• Frees power supply capacity
Active Front Ends
• Lowers power usage be regenerating reusable power
• Improves power factor
• Lowers harmonic
What steps needed to be taken?
Get the interval data from your power provider over the last 12 months.
Log the site over a maximum demand period for a minimum of three days.
Site inspection onsite to determine electrical assets.
Copy of the electrical bill.
Further data logging may be necessary to hone in on specific problem areas in your facility.
Why? How? What?
BRE's goal is to deliver an absolute turnkey service to industry. We believe this service is in alignment with that goal.
Our service technicians attend site installing our data logger, with these results our clients can ascertain their payback period should they choose to proceed.
We install specialized equipment (aforementioned) to reduce our clients running costs.
What you can expect from us
Power log onsite for seven days
Detailed report on analysis
Pay back in term of return of investment (ROI)
Detailed report on the effect of the power quality.
Inclusive of a second site power analysis for a further two days to focus on problem area
Inclusive of a report for the second site visit.